MICRONEEDLING – HAIR LOSS/ ALOPECIA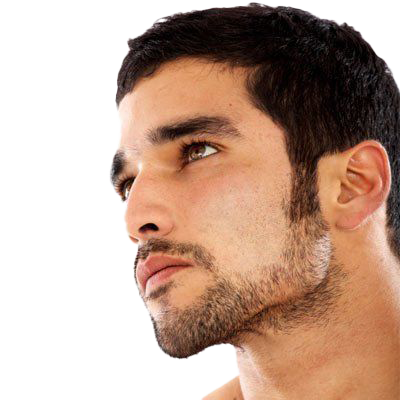 IDEAL CANDIDATES FOR TREATMENT
HAIR LOSS TREATMENTS / TREATMENTS FOR ALOPECIA
Noviskin is an Advanced Dermatology and Aesthetic Center that provides multiple treatments concerning hair, including Hair Removal Treatments, Hair Rejuvenation Treatments and Hair Loss Treatments. We use the newest advanced technology and machines to ensure the maximum effectiveness of our treatments. The Noviskin Center is situated in Brooklyn, Pretoria.
The diagnosis of Alopecia / Hair loss is essentially clinical and is based on a history of moderate to complete loss of hair. The number of hair follicles is 200 per cm2 and the number of hair strands is between 80 – 150 000. The development of a hair follicle is cyclic, however, the phases are not synchronised and we lose about 30 – 100 hair strands per day.
The main purpose of hair loss treatments via microneedling is for the following benefits:
Restore local microcirculation – vasodilation which improves the blood flow to the hair follicle.
Provide nutritional input – polyvitamin cocktails
Stimulate hair's environment with needling effect
Psychological effect
Complement other hair treatments such as hair care, medication, etc.
Adjunct to surgery, i.e. before, immediately after and later.
THE MAJOR FACTORS CONTRIBUTING TO ABNORMAL HAIR LOSS
Hormones, like oestrogen and thyroid hormones, are favourable to the growth of the hair follicles. The male hormones, particularly dihydrotestosterone, cause the hair to shrink. Endocrine conditions, namely: hypothyroidism and hyperandrogenism result in alopecia.
Read More
The two main causes of hair loss include intrinsic (genetic factors) and extrinsic (environmental factors).
Genetic factors: It is now understood that there is an increase in 5 alpha-reductase activity, resulting in a local increase in dihydrotestosterone (DHT). This inhibits cellular proliferation at the level of the dermal papilla as well as the production of the VEGF (vascular endothelial growth factor) resulting in hair loss.
Environmental factors: Oxidative stress is triggered by several factors like UV rays, certain medicines, pollutants, tobacco, emotional stress, inflammation of the skin and perifollicular inflammation which result in decreased defence mechanisms against ageing.
Microneedling is a popular tool for Hair Loss as it initiates the wound healing cascade. By initiating this cascade we attract certain growth factors to the hair follicles causing neovascularisation and thus improving blood supply to the hair follicles.
It is important to see a professional Dermatologist before initiating these treatments to ensure safe and effective results. Visit one of our Dermatologists at Noviskin in Pretoria for a consultation.
WHY IS MICRONEEDLING SO EFFECTIVE IN HAIR LOSS TREATMENTS?
"Microneedling is an excellent supplementary technique for hair loss treatments/treatment of androgenic alopecia, but it is important to recognise the ideal indications for this treatment. It increases the local circulation and thereby nourishes the hair follicle bulbs." – Dr Philippe Petit, expert mesotherapist for over 45 years, from Bordeaux, France.
Read More
Microneedling requires individually prepared injected solutions – depending on its purpose. It is administered directly to the desired area (unlike other medical treatments). This application of lower dosage medications applied directly to the treatment area, limits side effects, and reduces the possibility of drug interactions. In addition, it also allows for a substantial reduction in the amount of medicine utilised for each procedure.
Microneedling is a recognised medical treatment for various pathologies and is often used in aesthetic medicine. The concept of hair rejuvenation mesotherapy is based on nourishing and stimulating the hair follicle to slow hair loss.
IDEAL CANDIDATES FOR HAIR LOSS TREATMENTS VIA MICRONEEDLING
MALE: Androgenic alopecia until Hamilton stage IV
FEMALE: Androgenic alopecia until Ludwig stage II
CLINICAL DIAGNOSIS FOR HAIR LOSS
Scalp condition
Hair appearance
Hair-pull test
Degree of hair loss progression (Norwood-Hamilton or Ludwig scales)
POST & PRE CARE INSTRUCTIONS
Read More
INSTRUCTIONS AFTER YOUR ALOPECIA TREATMENT
It is important to note that it takes at least 6 hair loss treatment sessions to notice a difference due to the cyclic changes in the hair follicle.
Aftercare also includes a proper hair lotion and shampoo and most importantly a daily supplement, rich in the micronutrients needed to sustain hair development.
TECHNIQUES USED for TREATMENTS
Read More
TECHNIQUES USED IN HAIR LOSS TREATMENTS
Superficial Nappage – Superficial injections to the epidermal layer (1mm depth)
Superficial Intradermal – Multiple papules (2mm depth) made to the intrabasal
Deep intra Dermal – Point-by-Point injections (4 to 10mm depth)
Nappage is the most commonly used technique in hair loss treatments and is carried out with a multi-pricking technique. It is described as a technique where 2 to 4 injections are made per second, every 2 to 4mm apart at an angle between 30 and 60 degrees from the skin's surface. The needle penetrates to a depth of 2 to 4mm while constant unchanging pressure is applied to the piston of the syringe. Nappage involves using a 30G 4 mm needle and a syringe of 3 – 10 ml.
The advantages of this hair loss treatment technique include significant cutaneous stimulation and the ability to cover large surface areas. It is associated with minimal pain and it has rapid action.
The pharmaceutical action is to enhance the microcirculation locally in the scalp and to nourish the hair follicles with the direct introduction of vitamins, mineral salts and other nutrients necessary. Therefore, the involution process decreases for the hair follicles, and:
Acts as a nutritive solution to revitalise the scalp and hair roots.
Stimulation of micro-circulation to increase penetration of active ingredients.
Noviskin has on-site Dermatologists and all the equipment required to perform hair loss treatments right here at our practice in Brooklyn, Pretoria. Contact us for a booking.
Read More
RECOMMENDED CLINICAL EXAMINATION FOR ALOPECIA
General medical examination
Onset and progression of hair loss
Family history
Alopecia etiology (medication, hair care routine and habits, infections, trauma, stress and other contributing factors)
Efficacy of treatments tried
Psychological
Blood tests
CONTRAINDICATIONS
It is advised that you do not undergo microneedling for hair rejuvenation/alopecia should you be affected by any of these contra-indications:
Pregnant women and nursing mothers
Epilepsy
Brain tumours
Acute inflammation
Infectious diseases
Uncontrolled diabetes
Uncontrolled hypertension
Unstable and/or severe heart disease
Unstable and/or severe kidney disease
Unstable and/or severe liver disease
RISKS / SIDE EFFECTS
Please find below a list of common side effects and risks of Hair Loss Treatments. For a more comprehensive list and explanation, please refer to the consent form and discuss this with your Noviskin doctor or visit our Dermatology Center in Brooklyn, Pretoria.
Pain
Swelling
Bruising
Scarring
Redness
Less common side effects of hair loss treatments include allergic reactions.
Bookings/inquiries
+27 012 460 4646
CELL (ONLY IF TELEPHONES ARE DOWN)
+27 078 955 1256
ACCOUNTS
+27 012 460 6389