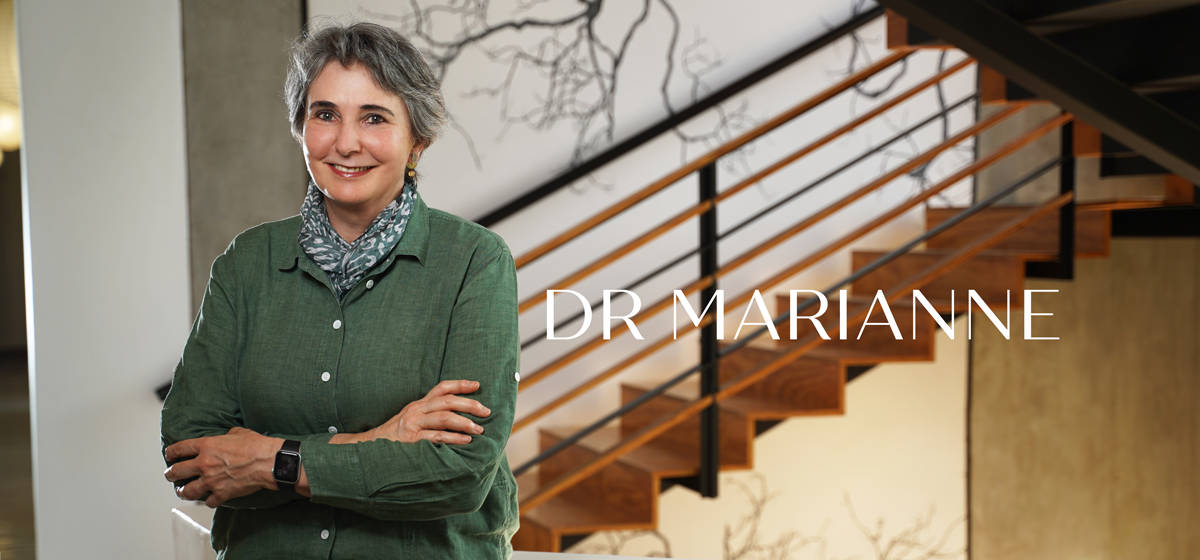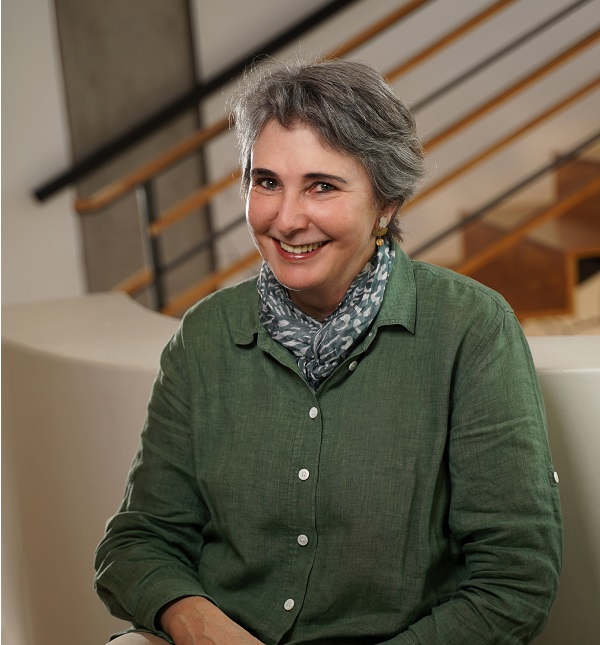 DR MARIANNE DUVENAGE
HEAD OF DERMATOLOGY DEPARTMENT
MBChB (Pret)
MMed (Derm) Pret
Advanced Diploma in Aesthetic Medicine (FPD)
Dermatologist (PR No. 1201182)
I completed my Matric with 6 distinctions in 1976 at Menlo Park High School. I was awarded the Ernest Oppenheimer Memorial Trust Scholarship to study medicine at The University of Pretoria. In 1983, I completed my MBChB degree. In 1989, I received my MMed (Derm) (Pret) degree, thus qualifying as a specialist dermatologist.
The medical profession offers many new avenues to explore and to broaden one`s knowledge. Doctors are trained to diagnose, medicate and operate. There is a special place for this approach as it can save lives and can be very effective, up to a point.
Read More About Dr Marianne
This is where Functional Medicine comes in, as it attempts to find the real cause of the "dis-ease".
Functional Medicine is sometimes much more complicated than conventional, allopathic medicine, as it requires a detailed search for the underlying problem(s) that drive(s) the disease.
I have a wide variety of interests and activities:
I do photography in my spare time.
I love reading: I am a member of a Book Club.
I played the cello and piano for many years.
I climbed Kilimanjaro (Uhuru peak – the highest peak in Africa) and cycled the 104km Argus Cycle Race.
I successfully walked around Mont Blanc, traversing France, Italy and Switzerland in the "Tour du Mont Blanc" in July 2008.
I have completed numerous 101km ultra-walks. I try and do one of these long walks a year.
I completed the Heuningland walk of 104km in 4 days in September 2021.
Dr Marianne Duvenage is currently Head of the Dermatology Department and Director at Noviskin. To book and appointment with Dr Duvenage, contact us or visit us at our Dermatology & Aesthetic Center in Brooklyn, Pretoria.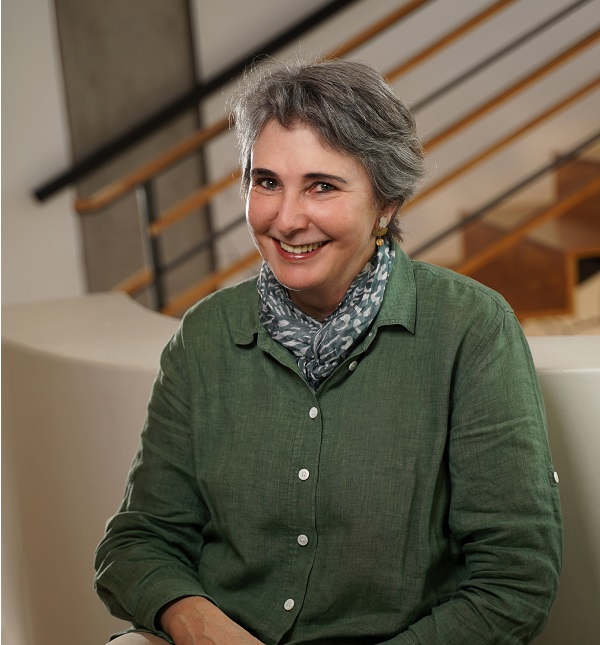 Book an appointment with Dr Marianne
SPECIAL DERMATOLOGY INTERESTS
– Restoring health to diseased skin using the Functional Medicine model
– Whole skin check-ups for moles and skin cancers
– Photo Dynamic Therapy to treat widespread, superficial skin cancer
– Anti-ageing treatments pertaining to the skin
– Skin rejuvenation with Fraxel laser
– Treatment of skin cancer
– Treatment of sun damage and age spots
– Laser vein treatment
– Treating wrinkles with Botulinum toxin
– Facial Sculpting with fillers
– Chemical peels and specialised facials
– Cosmeceutical products and their role in anti-ageing
History, affiliations and programme involvement
Holder of the coveted "Ernest Oppenheimer Memorial Trust Bursary" from 1977 to 1983

MBChB: University of Pretoria, 1983

MMed (Derm) (Pret) 1989; Studied under the mentorship of Prof G H Findlay

Registered Specialist Dermatologist with the HPCSA, membership no MP 0027325

Solo private medical practice established in 1990

Founder member: Little Company of Mary Skin and Laser Clinic in 1998.

Board of Directors: Little Company of Mary Skin and Laser Clinic from 1998 to 2009

Joint winner: Best presentation: Annual SA Dermatology Conference 1998.

Convener of the "Journal Club of the Pretoria Dermatologists" from 1998 to 2010.

Member of the Dermatology Society of South Africa since 1989

Member of the Board of Directors of SpesNet until 2005. SpesNet is a large, multidisciplinary organization, representing specialists of all disciplines in medicine.

Organizing committee member of the annual conference held by the Dermatology Society of South Africa held at Sun City, April 2005.

Member of the South African Society for Dermatology Surgeons since its inception in 2008

Member of the Aesthetics and Anti-ageing Medicine Society of South Africa since 2008

Exco member of the Aesthetics and Anti-ageing Medicine Society of South Africa from 2009 to 2016.

Invited speaker at the South African Society for Dermatology Surgeons conference in 2009.

Invited speaker at the Aesthetic Medicine Congress of South Africa in 2008, 2009, 2010, 2011, 2012, 2013 and 2015.

Invited speaker at the World Congress of Aesthetic Medicine held in Cape Town in February 2013.

In 2012 I completed the Advanced Diploma in Aesthetic Medicine through the Foundation for Professional Development, a subsidiary of the South African Medical Association.

In 2015 I completed the online training of the Functional Medicine University.

In 2017 and 2018: Attended the South African Society for Integrative Medicine congresses

In 2018 I attended the Advanced Functional Medicine in Clinical Practice 5 day Congress in Washington DC, hosted by the Institute for Functional Medicine.

In 2019: Attended the meeting of the Melanoma World Society in Cape Town
Bookings/inquiries
+27 012 460 4646
CELL (ONLY IF TELEPHONES ARE DOWN)
+27 078 955 1256
ACCOUNTS
+27 012 460 6389