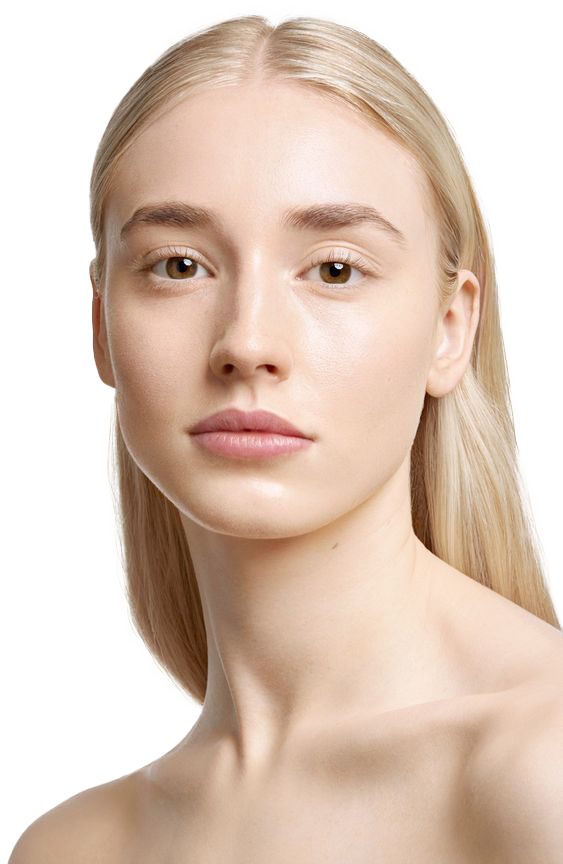 PRE AND POST CARE INSTRUCTIONS
Microneedling
Microneedling was developed by Dr Michel Pistor in France in 1950. Until a few years ago it was practised primarily in France, South America and Spain. It has gained importance in recent years as some treatments can also be used in aesthetic medicine to benefit the skin.
Microneedling is a medical speciality that involves injecting microscopic quantities of natural extracts, homoeopathic agents, pharmaceuticals and vitamins into the skin. It can be used to eliminate cellulite, promote weight loss, treat ageing and sagging skin, and rejuvenate the hands and neck.
This is a cosmetic procedure and will not be covered by your medical aid.
EXPLANATION /PROCEDURE
Microneedling is a recognized medical treatment for various pathologies and also including aesthetic medicine. The concept of facial rejuvenation with microneedling is based on nourishing and stimulating the healing cascade for collagen and elastin synthesis. Microneedling is a treatment involving injections of medications, amino acids, vitamins, minerals, and homoeopathics just under the skin using short needles and specific injection techniques.
TECHNIQUE
Superficial nappage – superficial injections to the epidermal layer (1mm depth).
Superficial intradermal – multiple papules (2mm depth) made to the intrabasal layer.
Deep intra-dermal – point-by-point injections (4- 10 mm depth).
Nappage is the most commonly used technique and is carried out with a multi-pricking technique. It is described as a technique where 2 – 4 injections are made per second, every 2-4 mm apart at an angle of 30 – 60 degrees from the skin surface. The needle penetrates to a depth of 2 – 4 mm while constant unchanging pressure is applied to the piston of the syringe. Nappage involves using a 30G 4 mm needle and a syringe of 3 – 10 ml.
Advantages include significant cutaneous stimulation and ability to cover large surface areas. It is associated with minimal pain and it has a rapid action.
MECHANISM OF ACTION
Mechanism of action in mesotherapy is a combination of multiple injection points stimulating the body's natural healing cascade for rejuvenation results and also that of the ingredients, amino acids and vitamins being injected.
12 vitamins – A, B, C and D stimulates vital cell functions

23 amino acids – promote elastin and collagen production

6 coenzymes – catalyse biochemical reactions between cells

5 nucleic acid – bases facilitates and promotes cellular communications

6 minerals – prevents and acts on skin deficiencies

1 anti-oxidant – captures free radicals

HYALURONIC ACID – helps hydrate and add volume to the skin
PRE AND POST CARE INSTRUCTIONS
The patient can experience some redness, which should resolve within 24 hours. There is no downtime and patients can continue with normal skin care regime after 48 hours.
Bruising is common if delicate or sensitive areas are to be treated but this will resolve within 7 – 10 days. Scabs from wound healing should not be picked or removed, as it can result in pigmentation or scarring.
If the patient experiences any side effects other than above mentioned, they should contact NoviSkin immediately on 012 460 4646/50.
CONTRAINDICATIONS
It is advised that you do not undergo chemical peel treatments should you be affected by any of these contra-indications:
Allergies
Atopic skin reactions / eczema
Pregnancy
Rosacea
Seborrhoeic dermatitis
A history of pigmentation disorders (too much or too little colour on parts of your skin)
Recent anti-coagulant therapy or circulation disorders
Auto-immune disease
Viral infections (including herpes simplex)
Hypertrophic or keloidal scarring
Cryotherapy/cryosurgery within past 6months
Any oral or topical retinoid use within the past 6 months (Roaccutane, retinoid A, hydroquinone)
Please consult with the doctor before doing any aesthetic treatments if you have any of the above contraindications.
RISKS / SIDE EFFECTS
Please find below a list of common side effects and risks of chemical peel treatments. For a more comprehensive list and explanation, please refer to the consent form and contact your NoviSkin doctor.
Limited visible exfoliation, the resurfacing is occurring at cellular level
Slight redness which will resolve in 24 hours
Mild erythema in certain cases also resolve in 24 hours
Frosting in certain cases – this is not a complication, just a reaction to the peel and will resolve after 1 week.
Scabs may occur in certain sensitive areas (around the eye), it is important to note that you should not remove, pick or scratch off the scabs.
Burning and sensitivity will resolve within 7 days
Rare complication is scarring or hyper-pigmentation – might occur if post procedure protocol was not followed
The skin may feel dry or tight for about 5 to 7 days after the peel depending on the strength of the peel
Bookings/inquiries
+27 012 460 4646
CELL (ONLY IF TELEPHONES ARE DOWN)
+27 078 955 1256
ACCOUNTS
+27 012 460 6389
Bookings/inquiries
+27 012 460 4646
CELL (ONLY IF TELEPHONES ARE DOWN)
+27 078 955 1256
ACCOUNTS
+27 012 460 6389