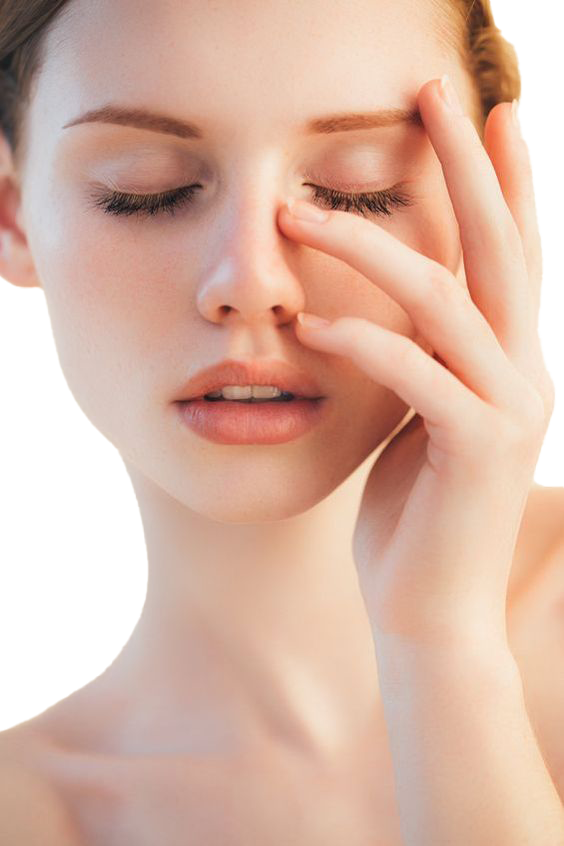 EYE RESURFACING
TREATMENT
(PH FORMULA)
EYE RESURFACING TREATMENT (PH FORMULA)
EYE RESURFACING TREATMENT (PH FORMULA)
Eye Resurfacing with pH Formula is a specific treatment protocol designed to offer the patient the least risk to reward in this anti-ageing treatment protocol. The treatment is formulated to treat the very delicate and sensitive areas of the eye, eyelid and also the bar code lines around the mouth. Eye Resurfacing is recommended for all skin types and may be an option for you if you present with:
Fine lines and wrinkles

Sagging skin

Photodamage

Premature ageing

Loss of radiance

Loss of firmness

Dark circles and puffiness under eyes
EXPLANATION /PROCEDURE
Powerful ingredients are uniquely combined to create the pH formula for the ultimate resurfacing treatment. This is a superior treatment in which various ageing problems can be addressed specifically the delicate eye area and the bar code area around the mouth.
Natural collagen induction therapy, with a unique Meso Glow device, was created to provide the patient with an ideal procedure for under the eye area. The treatment is performed as follows:
Cleanse – The area is thoroughly cleansed with an exfoliation cleanser and removed with a cotton ball.
Degrease – Using a skin primer, excessive oil secretion is removed.
Resurface – A soft eye resurfacing cream is applied around the delicate eye area, including the upper eyelid. This is lightly massaged into the skin, and the excess residue is removed with a cotton ball.
Regenerate – The area is prepared to be treated with the Meso Glow device, following a horizontal and vertical motion of the roller, and then the Meso glow solution is massaged into the prepared area. The process is repeated to ensure maximum results.
Firm and lift – An eye mask is applied to provide an immediate lifting effect.
Calm and hydrate – This treatment is applied to calm and hydrate the treated area.
Protect – SPF 30 is used to complete the treatment.
MECHANISM OF ACTION
Pyruvic acid has remodelling properties with the advantage of mild erythema and the ability to stimulate collagen and elastin making it ideal to treat delicate areas.
Hyaluronic acid acts as a molecular sponge allowing for extensive hydration and plumping effect.
THPE – is an essential anti-ageing agent through the mechanism of actions of keratinocyte contraction it gives the immediate lifting effect.
PH-DVC – it is a superior delivery complex, which enhances the penetration of active ingredients.
ALTERNATIVE TREATMENTS
Alternative Eye Resurfacing options include:
Botox®
Mesotherapy
Fraxel®
Eye treatment products
Each treatment option comes with its own set of risks and side effects that will need to be discussed with the patient.
POST CARE INSTRUCTIONS
Apply the eye recovery cream twice a day including the upper eyelid. Gently apply in an upward direction around the orbital and brow bone. Do not discontinue use during the eye resurfacing treatment. UV protection sunscreen of with an SPF 30 or higher should always be applied to the skin.
If complications occur, which are very rare, the following should be done:
Take an over-the-counter painkiller such as ibuprofen or paracetamol for any discomfort (please contact Noviskin on 012 460 4646/50 or your general practitioner if alternative painkillers if you have specific allergies to medication). Anti-viral creams should be taken for any herpetic outbreaks. Contact Noviskin immediate if you encounter any problems or are unsure of anything.
CONTRAINDICATIONS
It is advised that you do not undergo Eye Resurfacing treatments should you be affected by any of these contra-indications:
Patients with active acne over the treated area

A patient has inflamed skin, dermatitis, active skin infections

Blood clotting problems or poor wound healing

On top of raised moles or warts

Cannot perform overactive herpes simplex (cold sores/fever blisters)

Psoriasis, eczema, rosacea and chronic skin disorders.
RISKS / SIDE EFFECTS
Please find below a list of common side effects and risks. For a more comprehensive list and explanation, please refer to the consent form and discuss this with your Noviskin dermatologist.
If you undergo Eye Resurfacing treatments you may experience:
Swelling

Itching

Crusting

Tenderness
Bookings/inquiries
+27 012 460 4646
CELL (ONLY IF TELEPHONES ARE DOWN)
+27 078 955 1256
ACCOUNTS
+27 012 460 6389