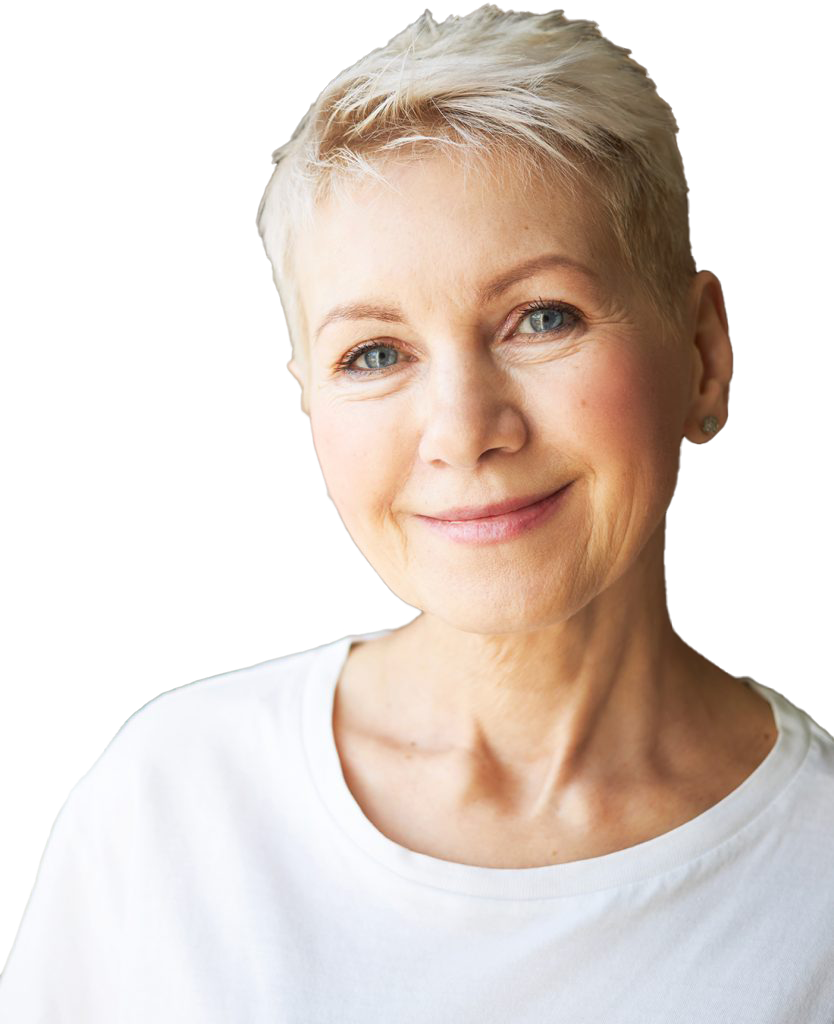 What can be treated
by vbeam laser?
VASCULAR LESIONS AND VEIN TREATMENTS
Noviskin provides laser treatments for various conditions concerning abnormal blood vessels. This includes Rosacea, Vascular Lesions, Spider Veins, Angiomas, and some conditions caused by sun exposure.
The Candela Vbeam® laser system is a device that passes through the different layers of the skin and treats abnormal blood vessels such as spider veins and other vascular lesions, without harming the surrounding skin. The Vbeam® laser uses micro-pulse technology that heats the blood vessels very gently to avoid any bruising of the treated area.
The laser pulses light that is only absorbed by areas discoloured by redness. Thus, reducing the size of the blood vessel while simultaneously promoting new collagen production in the deeper layers of tissue. The Vbeam® laser is a very effective treatment modality for vascular lesions. The Vbeam® laser is also ideal for treating port-wine stains, hemangiomas, telangiectasia, warts, solar keratosis, etc.
PROCEDURE FOLLOWED
DURING TREATMENT
NO MAKE-UP! Please make sure the area to be treated is not covered by make-up before coming in for your Vbeam® laser treatment.
 Vein Treatment with the Vbeam® laser may consist of multiple treatments. For facial vein treatment, one session may be sufficient for clearance but an additional 1 or 2 treatments might be recommended for the best results. Red veins respond better than blue veins and the smaller, matting vessels will respond sooner than the vessels up to 1.5mm in size. These treatments occur on an average of every six weeks. Each individual may respond differently to vein treatments or vascular lesion treatments, thus it is best to discuss yours with your Dermatologist.
 As with vein treatments, the type of vascular lesions to be treated will also determine the number of Vbeam® laser treatments needed. Port-wine stain lesions have more vessels to be treated and require multiple treatments but the number of treatments is unknown in advance.
PROCEDURE FOLLOWED
DURING TREATMENT CONT.
The DCD (Dynamic Cooling Device), which is built into the Vbeam® laser system, delivers a short burst or spray of cryogen just prior to the laser pulse being delivered. The DCD has been instrumental in reducing pain associated with treatment, as well as reducing the possibility of blister/scab formation. In some instances, a topical cream anaesthetic or local injection can be used if requested (please notify NoviSkin 24 hours in advance). The pain of laser treatment pulses has been described as being snapped by a rubber band or a slight stinging sensation. Following your Vbeam® laser treatment, the area may continue to sting slightly or feel warm like sunburn.
 If a large area is to be treated, anaesthesia may be used. A small test area can be performed before the entire area is treated to evaluate your pain tolerance. Most patients tolerate this procedure without any need for anaesthesia. Applying ice packs post-operatively can alleviate any discomfort experienced during your vascular lesion treatment or vein treatment procedures.
How VBEAM LASER TREATMENT workS
The Candela Vbeam® Laser produces an intense but gentle burst of light that selectively destroys the blood vessels of veins, without damaging the surrounding tissue. After the laser treatment, the surrounding tissue is left intact and normal pigmentation occurs.
 The most exciting aspect of the Vbeam® laser is the ability to treat the skin with only minimal or no purpura (bleeding under the skin) at all. Only teenagers and adults are treated. Discomfort during the vascular lesion treatment or vein treatment procedure is alleviated by the use of the magical cooling device. No pain medication or anaesthesia is needed during these treatments. There is usually a bluish discolouration of the skin that may last 7 to 10 days
wHAT CAN VBEAM
LASER TREAT
Read More
The following is a list of conditions that can be effectively treated with the Vbeam® Laser:
Rosacea
Broken veins on the face (those unsightly red veins on the cheeks and around the nose) and trunk (telangiectasia)
Spider and cherry angiomas
Long term photo (sun) damage on the face, neck and upper chest
Venous lakes on the lips
Acne scars and warts.
Some brown spots can also be treated, for example, freckles and solar lentigenes (age spots)
Read More
Some alternative vascular lesion and vein treatments can include:
Fraxel Laser rejuvenation
Sclerotherapy for veins
Chemical peels
vbeam treatment
CONTRAINDICATIONS
Read More
Vascular lesion treatments or Vein treatments may not be fully successful in certain scenarios. It is advised that you do not undergo Vbeam ® laser treatment should you be affected by any of these contra-indications:
Fitzpatrick type V and VI, as skin pigment will make laser less effective in decreasing blood vessels of vascular lesions.
Lesions with a blood vessel width of more than 1.5mm.
RISKS / SIDE EFFECTS
Please find below a list of common side effects and risks of Vascular lesion treatments and vein treatments. For a more comprehensive list and explanation, please discuss this with your NoviSkin Dermatologist.
The treated areas may seem to be hyperpigmented or appear darker after the bruising/red discolouration heals. Normal skin colour returns within 6 months after laser therapy. Scarring is a risk with the use of any laser. However, The Candela Vbeam ® Laser has had no reported incidence of scarring. It is important to follow the post-treatment instructions to ensure that the chances of scarring are minimised.
After your vascular lesion treatment or vein treatment, the treated area may show a slight depression. However, this depression usually resolves within a few months.
Bookings/inquiries
+27 012 460 4646
CELL (ONLY IF TELEPHONES ARE DOWN)
+27 078 955 1256
ACCOUNTS
+27 012 460 6389