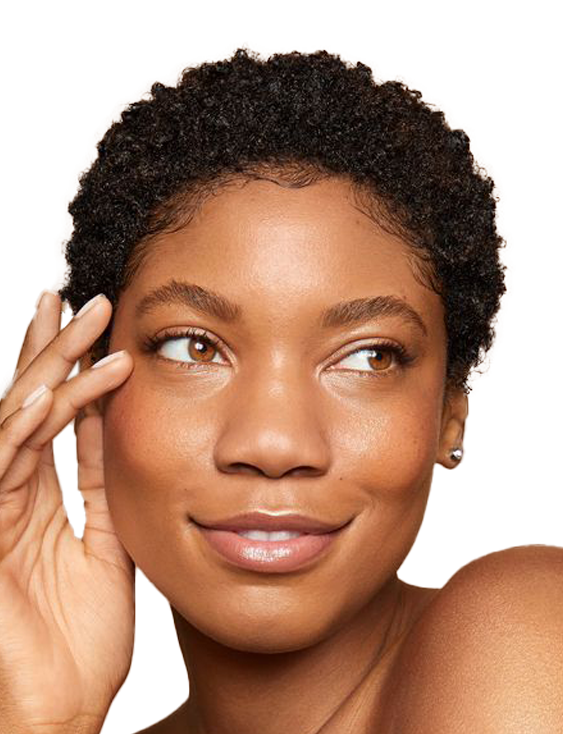 Benefits of ACLEARA™ ACNE TREATMENT
How ACLEARA™ ACNE TREATMENT works
ACLEARA™ ACNE post care instructions
ACNE TREATMENT IN PRETORIA, NOVISKIN
According to the American Academy of Dermatology, acne is the most common skin condition in the USA. In South Africa, acne is equally as common.
Approximately 80% of all people between the ages of 11 and 30 years suffer from some form of acne. For some people, the problem persists into their 40`s and beyond. Various acne treatments are available on the market. The majority of acne treatments consist mostly of medicine that has to be taken orally, or used topically for extensive periods of time.
However, the doctors at Noviskin proudly present an alternative treatment to combat mild to moderate acne with the Acleara™ Acne Treatment System. This system is powered by a vacuum with filtered broadband intense pulsed light technology.
The Acleara™ Acne Treatment System is classified as a cosmetic procedure and will not be covered by your medical aid.
BENEFITS OF ACLEARA™ ACNE TREATMENT
A clearer skin.
Clinical and significant acne clearance.
A comfortable, well-tolerated and safe procedure.
Results are seen within a week or two. This is a major advantage for the patient. Especially with upcoming social events, or for patients that only experience periodic flare-ups.
No downtime.
More Benefits
This procedure is non-invasive, comfortable and fast.
Far less painful than other topical vacuum and light-based treatments available on the market.
The procedure eliminates or drastically reduces the need for oral medicine.
All skin types can be treated, from very fair to dark skin.
Results are seen in a relatively short time span.
No anaesthesia is required.
Both the face and back can be treated.
No adverse effects have been described during or after the acne treatment.
No sensitivity to sunlight after Acleara™ is experienced as with many other acne treatments.
Secondary effects of acne such as redness, skin colour changes and scarring all improve significantly.
Long-term results are good with only a small group of patients developing partial recurrence 3-6 months after treatment.
You may continue any other medical treatment prescribed by your doctor while doing the Acleara™ Light Acne Treatment. The Acleara™ Acne Treatment will sometimes be done on its own, without requiring additional medical treatment.
KEEP IN MIND
Some patients continue the Acleara™ Acne Treatment instead of their regular facial because of the beneficial photodynamic effect of the light on the skin. The Acleara™ is very effective in treating patients who only have black comedones, e.g. on the nose. Speak to your therapist to ask about the cost of this treatment and if it should be limited to, for example, the nose. Protective eye shields will be applied to your eyes during your acne treatment.
HOW THE ACLEARA™ ACNE TREATMENT WORKS
Acleara™ has been FDA cleared to treat mild to moderate acne, comedonal acne and pustular acne.
An Acleara™ Treatment consists of a chemical peel to remove the top layer of dead skin cells. Alternatively, if a chemical peel cannot be performed, a special steamer is used to open up the pores. The Acleara™ has a vacuum that clears the build-up of sebaceous material in the pores. The sebaceous glands undergo targeted heating with a broadband-pulsed light at the same time.
Different spot sizes can be used to treat the face or the back for faster results. However, this is based on the treatment area. Usually, the duration of treatment of the client's face is only 15 minutes. At our Noviskin practice, our skin specialists may add the use of glycolic acid peels during the acne treatment. This is to enhance the effect of the Acleara™. Unfortunately, the treatment time can be prolonged as a cause.
Noviskin provides acne treatment in Pretoria, with special modes for clients that have sensitive skin types.
POST & PRE CARE INSTRUCTIONS
Read More
Your first acne treatment takes about 40 minutes, because "Before" photos are taken to keep a progress record. In addition, you may also be given a chemical peel or facial steam.
Your second treatment and following treatments are generally about 30 minutes.
You will be required to purchase a cleanser, moisturiser and night treatment. If used correctly, these products should last you about 2 to 4 months if only the face is treated. Noviskin has a Blemish Prone Pack available that has been specifically put together to treat oily/problematic skins. The correct use of the correct products at home is as important as having the procedure done. Using products correctly will not only enhance the effects of the treatment but further treat the skin daily for optimal results. In conclusion, the combination of the Acleara™ Acne Treatment and the correct protocol will provide optimal results for your skin.
There is no need to take time off from work/school after the treatment.
You will require about 6 treatments. These treatments are scheduled every 7-14 days depending on your degree of acne.
Repeated treatments may be required. These treatments are usually done on a monthly basis.
Please Contact Noviskin for more information and to book an appointment for your Acne Treatment in Pretoria.
Read More
There are countless acne treatment options available to the public. Some alternative treatments can include:
CONTRAINDICATIONS
It is advised that you do not undergo Acleara™ Acne Treatment if you are affected by any of these contraindications:
Cancer or metastatic disease
An active infection
A low platelet count
Pregnancy
Autoimmune diseases
Diabetes
Poor wound healing or Keloid formation
Patients on anticoagulants
Skin cancers
RISKS / SIDE EFFECTS
Bruising, "hickies" or "love-bites", redness and slight inflammation are possible. However, these usually resolve within 24 – 72 hours.
A possible, but very rare complication is scarring.
Bookings/inquiries
+27 012 460 4646
CELL (ONLY IF TELEPHONES ARE DOWN)
+27 078 955 1256
ACCOUNTS
+27 012 460 6389